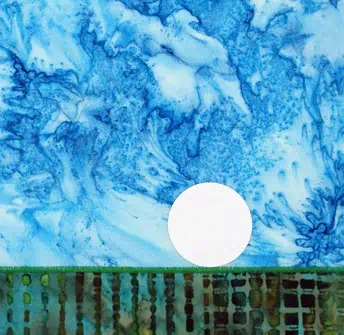 Exclusive behind-the-scenes tour of the Heather Cox's workshop! Explore the world of her new book, So…
Readers, no matter their age or language, will delight in So…, a wordless picture book that follows the journey of a simple circle traveling through colorful landscapes. Adventures await in this vibrant world filled with curious sewing notions and colorful batik fabric. Lush palettes and imaginative backdrops usher us through portals, over hills, and behind curtains: So… is a magically unfamiliar world made of familiar things. Intricately designed by NYC-based artist Heather Cox, this work is at once parable and art-piece, sure to give new voice to your everyday household objects. So… is a story about who we meet, what we acquire, what we discard, and how we are quietly transformed along the way.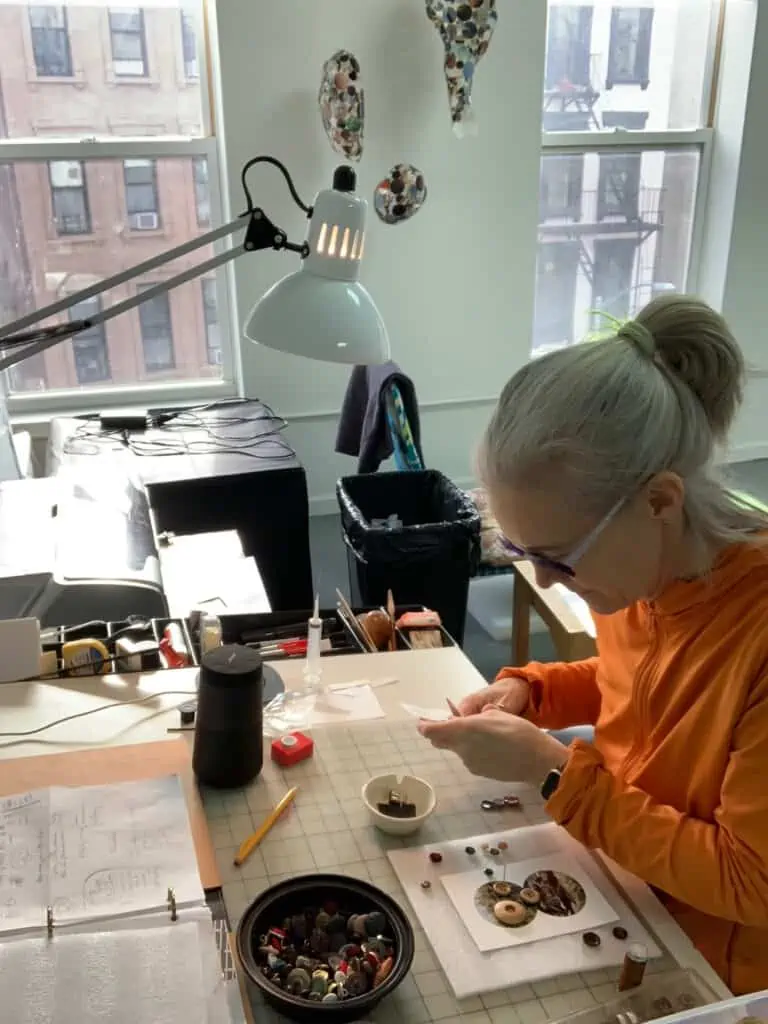 Heather Cox is an artist who lives and works in New York City. She received her early training in book arts and photography at Mills College. She went on to study sculpture at the Skowhegan School of Painting & Sculpture and received her MFA from the School of the Museum of Fine Arts, Boston. She currently works at the Whitney Museum of American Art.
So… elegantly animates familiar tools of sewing—thread, scissors, straight pins, bobbins, buttons, fringe, batik—into a visual theater that changes as the reader turns each page.

—Sabra Moore, artist and author of Openings: A Memoir from the Women's Art Movement, New York City 1970–1992